Tuesday, 21 June 2005
At noon.
Mood:
not sure
Now Playing: Behind hazel eyes- kelly Clarkson.
So many things to do, so little time to do them all.
24 hrs a day is not enough for me to live and do what needs to be done.
I miss my darling though... and the knowledge that i will be with him soon is what keeps this lil ole fat body of mine chugging along.
Sleep has become a novelty toy.. Something i play with, instead of doing.
Soon, soon though i hope things become less of a scrambled egg.

Sunday, 12 June 2005
saying good bye to the past.
Mood:
crushed out
Now Playing: Good-bye to you by Michelle Branch.
Over the years i have noticed that i have done some things that i despised others for.
One being that i have taken peoples feelings for granted.
I know that my lack of self confidence was a huge part of it. Sometimes i didnt see what was right infront of me. I didnt see that guys i thought were just my buds were wanting more from me than just friendship.
And for those few that did get past that friendship point, i did a total backflip and shut them out to prevent hurt. I didnt always do it at the start, but slowly and in a painful way for both people.
I never really seen that i hurt the other person too.
I am beginning to see a pattern to some of my past relationships. And the sad thing is it was painfully pointed out to me by my mother. For now, she is scared that i will do the same thing with Dan... But oddly enough, i havent pulled back from him and we have been together for a yr.
So, that being said i owe an apology to the fallowing peeps: Pete, Keith, Adam, Wil, Paul, Mike, ect...
I was told once that i was too motherly, but how can a mother be so cold to people she is supposed to care about?
So, now that my head is clear of this, i think i can finally move forward and become the person i know i am. The person everyone thought i was.
Tuesday, 14 December 2004
Tonight...
Mood:
hug me
Now Playing: Elliot smith- twilight
I miss my darling so very much.. I would give anything to be able to go and snuggle with him..
Grab a blanket, sit on the couch snuggles against his chest and have him stroke my hair...
I love him so much.. My day today has been pretty average..
I wish i could hold him in my arms.. kiss his lips. Walk with him down the nightlit streets of Bloomington.
I miss listening to him sing along to Elliot smith, pink floyd and a few of his other favs.
I love him very much.
I love seeing his eyes twinkle with mischeif..his crooked lil grin when he is biting back a comment he thinks i will get mad at him for..
I miss our battles on couch, which usually leads to tickling and me screaching trying to wiggle away so i can get back at him..
Wednesday, 8 December 2004
And today..
Now Playing: Maroon 5- this love.
Today: just another day.
Still feeling ill.. But hey, allergies wont kill me. things went well.. Didnt have any kiddy probs..Which is a start.
Though this afternoon at about 4:15 my good mood shifted.. And as the evening loomed on, i gradually slipped into a state of "not caring about people as a whole".. Though there are a few people i can't include.. Dan, my brother, and on a lesser scale: a few close friends..
I wish i could kiss my baby.. I miss him so much.
I want it to snow for xmas.. Last night dan told me that if he could make it snow, he would do it for me.. Which to me was terribly sweet.
He always knows what to say to make things seem brighter.. Its mostly because he ACTUALLY understands me.
Not even my own family understands me completely, but dan does.. His smile is pure sunshine and golden warmth to me.. His kisses are warm and happy lil tingles dance through me.. He excites me in ways no one ever EVER has or ever could.
I just wish i could make him smile right now though.. He's in a bad mood and because i am away from him, i feel almost helpless..
Normally i would find a way through his mood and bring him back to his smiling self..
I love him so much.. I have never ever ever loved anyone like i love him..
Its thrilling! I always saw myself as a person doomed to never feeling as i do with him. Yet, here i am. His name makes me smile. His jokes ( even when not appropriet always bring me a small chuckle) usually make me giggle, laugh and smile. His handsome face is in my dreams at night. The way he gently touches my hair, back or my face, almost as if he is being careful not to hurt me...
He is my darling..*kiss* i love you honey, with all i am!
Tuesday, 7 December 2004
and into the season we go...
Now Playing: Elliot smith- twilight.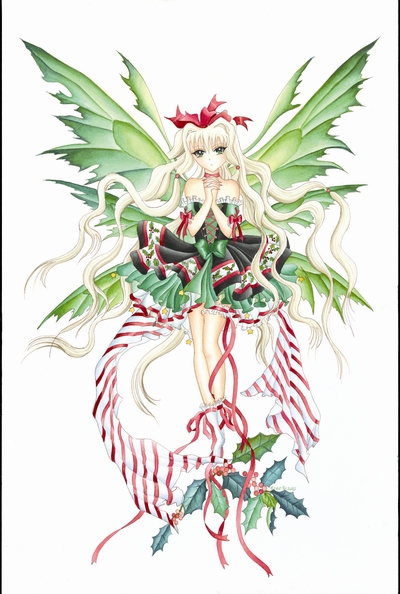 Yes, it is that time of year again.. One that i dispise.I mean its almost as bad as my birthday. Though, on my birthday i am constantly being reminded that i am older and still have yet to decide what direction i want my life to take.
This time of year for me includes: people pushing/shoving to get that perfect something for someone.. I mean for gods sake, its only a F*cking gift, not the end-all/be-all.
Not just that i am reminded about what little my mom ect (my real family) actually has and how selfish my dad and his wife are.. My gift from my dad usually is about $20.. and my mom can't give me one because i would not accept it.
Good thing is this year i will be close to the man i love.. Last xmas i had no one...so this is a step up.
Yet, to invision what my brother might have or not have kills me.. I want to give everything to my brother, but i cant.
I mean the poor kid has epilepsy as it is, why add to that an xmas with lil to no presents and a dad that is out of work ( for the 5th time this yr)...
As i seen how gready the kids i live with are for gifts, i remember how if i got one thing i wanted and some clothing, i was happy.. These kids dont seem to realise how good they have it..
I havent been feeling swell for the last couple days, but this afternoon as i looked out side, i decided i wanted only one thing this xmas.. And that is to see my sweetheart happy.. To see him smile and to be close to him.. Which for the most part i will be..
I admit, my thoughts are always usually centered around others well beings, but i wouldnt have it any other way.
There is love in the world, and i share a great bond with Dan.. To him i am always sending my love on one of those " invisible clouds of love" or cloud 9 type things..
If he knew how much he means to me, i think it would scare the shit out of him..If he truely knew how many times a day i think of him. How badly i miss him..
you i want snow, but i want it at a time where i could enjoy it with him.. A snowball fight, some snow-wrestling and some stolden kisses.. That would be my greatest holiday ever.. My first xmas season in the states, shared with him.. *sigh* what bliss..


Thursday, 18 November 2004
Wishes.....
Mood:
hug me
Now Playing: The road I'm on...
There are just sometimes when no matter what you wish/crave for the one you love to be near.. To hold you, snuggle with you and kiss you.
Today is one of those days for me.. I love Dan very much...and sometimes i think he doesnt quite get how much i miss him... Yet, at other times i think he does..*sigh*
I love him with all my heart..and i know he isnt used to talking to ppl about how he feels..but i dont think he knows that i feel what he feels sometimes.
I dont think he knows what it means for me to be an empath...*sigh*
Maybe this is me in one of my many strange moods.. Oh well..
I love you sweetheart..with all my heart.. sometimes, i think you forget that i feel what you feel.. when you feel blah, i know it..

I wish you would let me in sometimes sweetie.. I love you...
Wednesday, 10 November 2004
WHY?
Mood:
crushed out
Now Playing: Elliot Smith- Somebody i used to know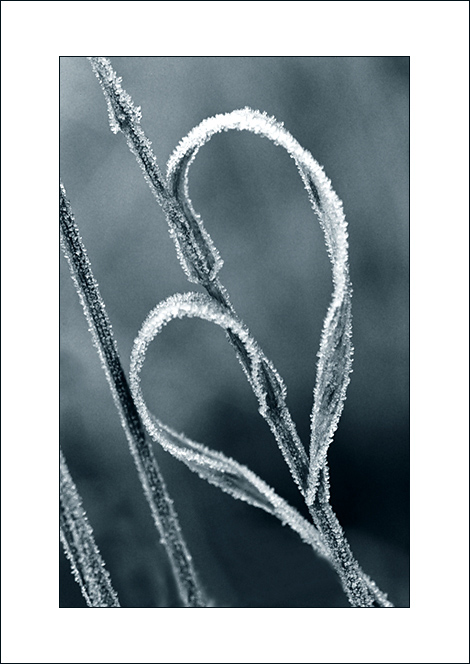 Curious, but its so easy to be crushed when you miss the one you love... it takes lil to nothing to be hurt.
I found this out today.. I had forgotten about it..

I told dan that i wouldnt be able to talk to him Thursday November 11th because i had children patrol, due to the fact that they dont have any school. We usually are able to talk during the day
.. Well, tonight, i let him know just how much i wished i was with him.. i even told him i was in an "i need dan" mood..
SO i ask if i could call him in 15-20 minutes.. Well, look out heart, here comes the bomb..
He says yes, so i call him in 15 to be INFORMED that he FORGOT that him and his brother were going to go get something to bring home to eat.. and would be away...
Great, thanks.. i'm in a needing comfort mood and you forget that you are hungry? right.

All i wanted was some time with him.. where i could hear his voice... Then he asks me why i was upset and angry sounding.. classic..
*sigh* i just wanna go hide and cry...
Monday, 25 October 2004
Between waking hours.
Mood:
blue
Now Playing: John Lennon- Oh my love.
I was so tired, yet i laid awake.
The song that i hear speaks to me in the silence. It screams out my feelings for him...
How when our relationship changed, how i seen the world changed.
"Oh my love for the first time in my life,
my eyes are wide open.
Oh my lover for the first time in my life,
my eyes can see.
I see the wind.
Oh, I see the trees.
Everything is clear in my heart.
I see the clouds.
Oh, I see the sky.
Everything is clear in our world.
Oh my love for the first time in my life,
my mind is wide open.
Oh my lover for the first time in my life,
my mind can feel.
I feel the sorrow.
Oh, I feel dreams.
Everything is clear in my heart.
I feel life.
Oh, I feel love.
Everything is clear in our world."- John lennon.

And as i hear these lyrics played in thier gentle sway, i cant stop myself from going " what would the world be like if i didnt have his love?" and i thought about what it used to look like..
I thought about how i cant say i know for sure what tomorrow will bring.
But i know tomorrow also brings me one day closer to being held safely in his arms yet again... Tonight, i wanted nothing more than to lay with my head in his lap, look up into the wonderous depths of his eyes as we talked. I wanted to have his arms around me as i watched tv, and/or fell asleep..
I wish that when i wake tomorrow, it will be with his arms around me. Holding me close... Yet, that dream will have to wait till sunday..
He is an amazing person.. Kind, gentle, sweet, respectful, charming, galant, sarcastic, smart and i love him soo much.
I love him and am proud to say to the world that i, brandy grassie, am in love with Dan Latowski.
Yet, in all reality, there will be only a handful to read this entry anyways.
It's funny when i dated others, i had an image in my head that is different than what i do now... I wanted different things.
I used to just want to be loved, to be happy and respected... The common things you wish for when you arent IN love with someone.
Now i am happy, respected and loved.. Now i find that i want the Kisses at sunset. I want the moonlit walks in the fall leaves.. I want the sunrise picnics i have always dreamed of.. I yearn for our endless kisses.. I want to wake in the night and be able to roll over and snuggle up to my love...
There are wonderful moments/hrs... The hours where we stay up till 4 am talking of our desires for the other to be with us..
I dont care about walking barefoot on the beach anymore. I used to want to do that.. Now, i can do it alone.. I walked along the beach with your hand in mine.. and i have a picture to prove it..
There are soo many precious moments taht are forever captured in my mind and stored away in my heart...
I want to be beside when things are hard, i want to be beside you when things are great.. I want to share with you my favorite sights that i want to see.. I want to snuggle with you as rain falls outside and pelts against the window.. I want just us to be under a blanket together, talking as the soft glowing light and warmth of a fire cracks across the room in a cute lil fire place...
I want to dance barefoot in the dewy grass under the stars as the wind blows gently..
I want your voice to sooth away my fear of the thunder as we both sit and watch the raving of the storm outside.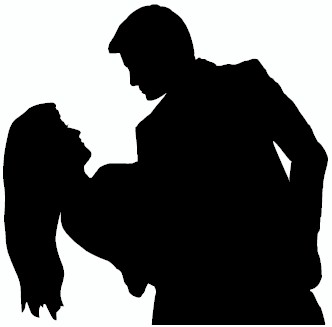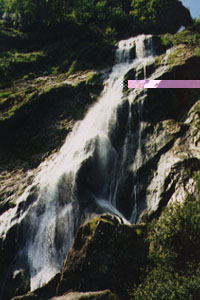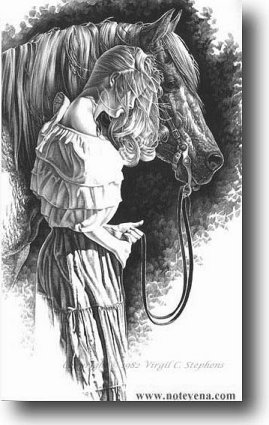 I want to walk down the unpaved, bumpy dirt road of life with you.. Because it feels right to me.. The love i have for you feels right..
I wish we could hide away. Keep the lil world we create when we are together and never have to deal with the real world.

Thursday, 21 October 2004
The insomniac.
Mood:
not sure
Now Playing: Seether- Broken.
I couldnt sleep again tonight. So, i decided to watch some tv.
The sad thing was that the only reasonable show i could find was Roseanne.
Yet, i find it strange that i found a message in her words.
" What didnt fit in my life i changed..... What i didnt like, i changed."
And i couldnt help but think, "could i do this too?" Her she is writing her lifestory, and i, in essence am doing the same.
My editor sent me back my book and told me to add emotion. And the weird thing is, i am scared to.
I dont want to reach into myself and relive my past alone.
I guess that is why i am so thankful that Dan is willing to hold my hand while my life flashes before my eyes. The memories of my childhood would make even the hardest synic cringe.
Most people dont remember when they were nearly two... But as i have found out in pychology, there are tramatic scense that even a toddler will remember. And my earliest memory is just that.
Its funny, but its hard for me to find light in my life.. The bad things outweigh the good tenfolds.
I listened to people tell me i couldnt and wont for so long that now, i find that i have problems realising that i can.
Dan, i know, gets fustrated with me for this reason. He hears me say things like " if i could" or " i am not" but its those voices of negativity i heard for most of my life coming back to haunt me.
I struggle to reign in my thoughts sometimes.. They run rampid through my head and sometimes overpower my heart.
I dream about things sometimes, things that dont make sense to me. Blurs, cents, voices...
AAA taught my dad that there is a commity in his head that twists his logic. And, as a victom of that logic, i also have the doubt commity in my head that i struggle daily to over come.
And as a pagan, i find myself tempted to turn my heart off and go black magic.. It tempts me soo much at times that i get irritated with myself.
I love all of my friends.. But, its my family that doesnt understand me.. And, no matter how hard i struggle, i cant seem to feel like i can break free of them.
Because late at night its my dads voice blaming me for his faults in my sleep... Its how my mom lives that makes me want to help her and abandon all i have to get her to do for herself what she has forgotten to do for herself.
It my brothers epilepsy that makes me want to fight to get money, and find a cure..
I always was smarter than most of my classmates, but i was afraid to stand out because when i did, i was the victom of harsh ridicule.
Yet, my mind is ever sharp and always waiting in limbo for those silent hours when it can dive into reflection and bring to my eyes the memories that i wish i could wash away.
I have so many dreams, so many things i want to do, yet i cant seem to focus completly on one.
Music seems to call to me at night.. My mind is wild and raging with thoughts, dreams and whispers of things i could do.. Things i want, but cant get to easily.
I want to be with dan as much as i can, but because of my need to help my family i cant see him as much as i want.. and i love him so much..
There is a special connection between us.. Times when i can feel him, his feelings his thoughts, as if he were here with me talkin to me.
I know there is so much i could say, but there are just somethings i cant say in a blog...and things only few need to know.

i love you dan..*kiss*

Wednesday, 13 October 2004
OUCHI!!
Mood:
hug me
great, if my day wasnt weird enough les add a HUGE bump on my head...
slip on mat in bathroom hit top left side of my head on granate counter top that holds my sink..almost fall in toilet and have to have a shower because head also hits toilet and hair goes in...

oh and pls read the below entry..same day hr or so earlier..
Newer | Latest | Older